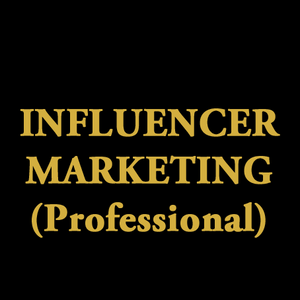 If you are looking for influencers with a higher reach (20,000 to 500,000 Followers and above)? Inncelerator will create an influencer campaign for your brand to help you harness the power of social media with influencers to get them talking about your company and increase sales.
Benefits of Influencer Marketing

Generates Leads and more Visibility within your target audience

Increased Credibility and Brand trust

Increase in Conversion Rates

Increased Brand Awareness to new markets

Increased Market Share through content strategy

Gives you a Competitive Advantage

What we will do:
We will source the right Influencers for your brand based on your target market and industry
We will create an influencer campaign with you based on your marketing budget and goals
Upon approval, we will reach out to shortlisted influencers to bring you a minimum of 5 Influencers with a reach and fit of your target market and audience. 
We will negotiate the deal and start the campaign
You will receive a full report and analysis at the end of the campaign.

Once you confirm your purchase, you will get an introductory email and a project manager will be assigned to your account. He/ She will then discuss with you to understand the general direction of your business and customize the work to your expectations. You will need to prepare the following in return: 
A list of the type of influencers you would like to work with;
A brief about your company and company goals;
Your expectations from the campaign
Any other additional information that will help us manage the page as per your expectations
For a customized package, please contact us at info@inncelerator.com