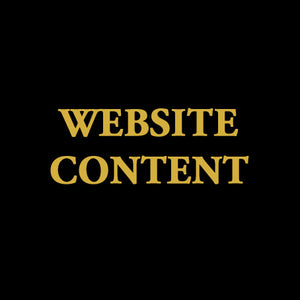 Anyone can write content but it's not everyone's cup of tea to write engaging content which aims to increase the conversion rate of your website. At Inncelerator, we will write effective and engaging content which speaks to your clients after sufficient research with keyword inputs (for more information on the importance of keywords within your website, click here). This will be the most effective form of content marketing for your website. You can purchase in blocks of 150 words, which means if you would like 450 words on your website or landing page then purchase 3 blocks. 

If you would like us to quote for the complete website, please get in touch with us to discuss your project.
 All website writing will need a minimum of 7 to 10 working days to be thoroughly researched, proof read and delivered with free revisions till you are satisfied. 
Once you confirm your purchase, you will get an introductory email and a project manager will be assigned to your account. He/ She will then have a discussion to understand the general direction of your business so we can customize the work to your expectations. You will need to prepare the following in return: 

- Topics, details and information you would like on your website
- The type of page content you would like us to write
- Your preferred writing styles (formal or casual)
- Any other additional information that will help us produce the type of content you expect. 

For a customized package or monthly retainers, please contact us at info@inncelerator.com