Quality Promise
If for any reason you are not satisfied with Inncelerator's service, you can cancel your service anytime. No questions asked! We do not lock you in long term contracts.

Customer satisfaction is fundamental to Incelerator's long term success and we want every client to have full confidence in our ability to deliver. 
Learn More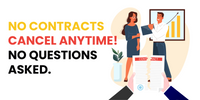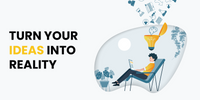 There is no better time than Now!
Stop procrastinating and bring your ideas to life. Our prices make it the perfect time to start your entrepreneurial journey. Extend your visibility online and reach millions of potential clients with our Starter Website Development packages. 
Learn More
We are Committed to you
All our projects are handled inhouse by some of the most talented and dedicated individuals in the business. From account managers to SEO specialists and copywriters, our employees are passionate and results-driven.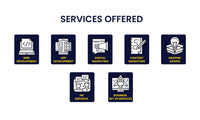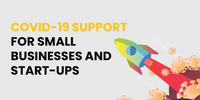 Do not Overpay!
Gone are the times where you need to wait for a representative to quote you an exorbitant price only to discount it when you walk away! Rest assured, all our clients get the same great deals!
In our quest to get every company a digital presence, we have subsidized the prices so you do not need to wait for any funding or grant approvals! All our prices and packages are online, simply select the services you want and ADD-TO-CART!
Why are the prices so low?
At Inncelerator we believe in doing our bit to give back to the community and improve the quality of life of our society which has been negatively impacted by the effects of COVID-19. Therefore, we have taken a conscious decision to subsidize the costs involved for going digital, allowing Entrepreneurs and SMEs to safely grow their businesses with services such as website development, SEO and digital marketing.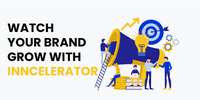 What our clients are saying
After alot of false promises from local companies and disappearing acts pulled on us from overseas based companies for SEO services, we decided to work with inncelerator and I can say we have never been happier. We have seen a gradual increase in our business and traffic from google since working with them and alot of our keywords are on the first page. Big thanks to our project manager who has always been guiding us and helps aiming for long term instead of short. Highly Recommend. 

fayyaztravels.com
We have engaged inncelerator for the past 2 months for social media management (instagram and facebook) and content writing and are very happy with their services. They send us weekly content and art work for approval and then take care of the rest. It's simple and hassle free. 

mobestore.com
As a new restaurant starting up in the pandemic with limited budget, Inncelerator was a no brainer. Our logo, website development, marketing, social media management and content are managed by them and we are very happy with the results! 

squisitosg.com
Inncelerator is one company that delivers more than they promise. We engaged them for email content and they go above and beyond by always going the entra mile. Their prices are possibly the lowest we have come across and the value they provide is the highest. Our project manager regularly provides us with complimentary tips and feedback on how we can improve our click through rates. We will definitely be signing up for more services soon. 

handmadecarpetgallery.com