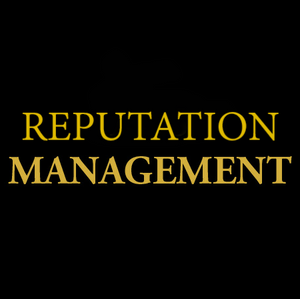 We reduce the visibility of negative content off from the first 3 pages (primary) of Googles Search Engine by controlling & pushing down any negative links. Our objective is not only to provide a clean reputation but also to promote your brand's online presence. ORM packages are more effective with SEO activities, so we do recommend signing up for an SEO package as well. 

1. Our Goal for this account? - Inncelerator will:
Repair Online Reputation
Clean Negative Search Results from Google
Permanently Remove Defamatory & Negative Links (if possible)
Permanently Remove Consumer Complaint Boards (if possible) 
Permanently Remove Negative YouTube Videos (if possible) 
Remove/Neutralize Negative & Fake Reviews (if possible)
Conduct Reputation Monitoring of New Negative Links
Fix / Remove Competitor Defamation Attempts. 
Since removal of reviews or posts may not be possible in some cases, we would push down the negative comments to neutralize the effects. 
2. How we can push down these negative links to the second page in Google SERPs: We will create quality backlinks towards your company profile to push up their rankings and eventually push down the negative listings out of the first page according to the targeted keywords list including the different SEO tactics with good backlinks. Have a look at the below list for your reference
OFF-Page (Link Building):
Profile Creation
Competitor Links
Rating websites
Business Listing
PDF Submission
Social Bookmarking
Business Listing Promotion
Search Engine Submission
Article Submission
Blog Submission
Article Promotion
Blog Promotion
Profile Promotion
Business Listing Promotion




Results are usually reflected within 4 to 6 months, but you should start to see the movement before. No two ORM packages are the same and neither will our tactics be the same, we will work on our approach till we achieve the desired results. Should you have a more complex requirement, we can customize the packages based on your budget and requirements. Do drop us an email at info@inncelerator.com to discuss further.